Tally Forms
Notionに埋め込み出来るフォーム。特徴は「分岐点を作る」「計算」「Stripeとの連携」が出来る点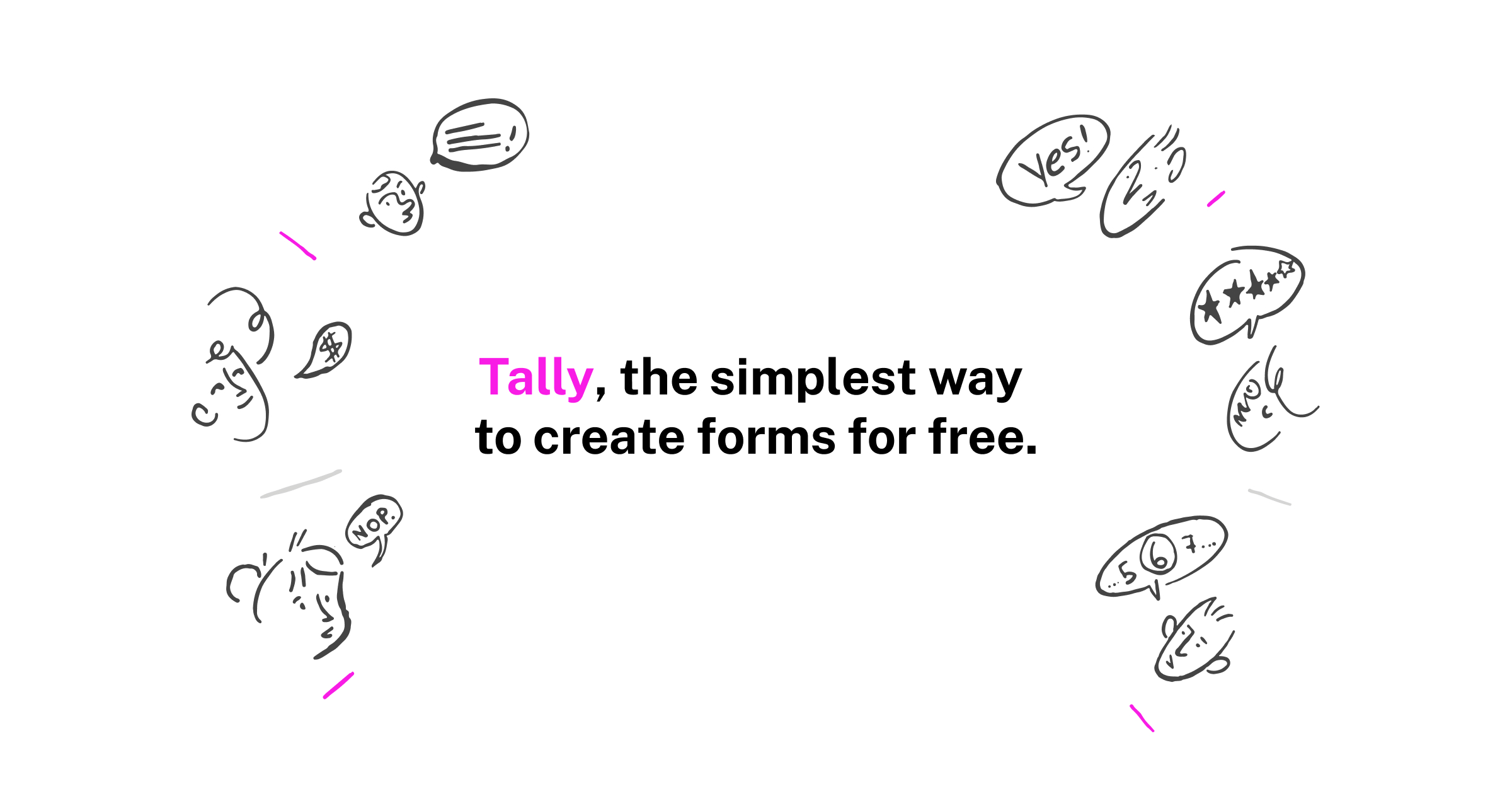 ---
Create forms for all purposes in seconds.
Without knowing how to code,
and for free!
Tally is a new type of form builder that
works like a doc.
It makes form building easy and offers tons of powerful features for free.
Designed for you
We make form building
accessible
to everyone.
Explore, pick, and customize templates to your needs.
Creators
HR
Collect any type of data
Use tons of free advanced features like collecting payments, conditional form logic, answer piping, calculations, hidden fields and many more.
Get more out of your data
Analyze your form submissions with detailed reports. Export data and automate workflows through Zapier, Integromat, Google Sheets, Notion, Airtable, Slack, webhooks, and more.
Spice things up with Pro
Get started with Tally today