NOTION TO MIND MAPS
Notionに連携出来るマインドマップツール!箇条書きやトグル、データベースも連携出来る!!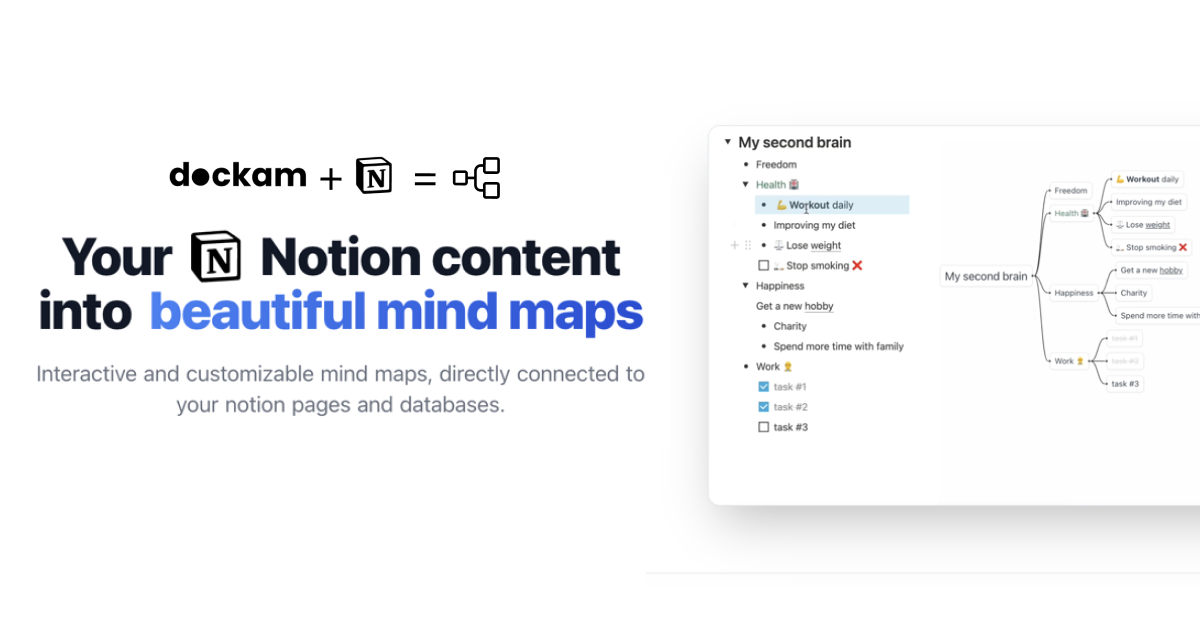 ---
Interactive and customizable mind maps, directly connected to your notion pages and databases.
Select a starting block, we will transform it into an interactive mind map. It works with toggle blocks, colored texts, checkboxes, and even images
Do you have structured data ? We made it easy to have a bird's eye view of your notion database.
No need to use another tool, use your notion database columns to have a bird's eye view of your project.
Visual filtering (in our roadmap)
Our diagrams look great in Notion, they are embeddable anywhere. Even on a giant screen in your office !
We made it easy to collapse and expand blocks, to zoom in and zoom out, to chose your mind orientation. You can also get back to your notion page from the mind map.