 Chilipepper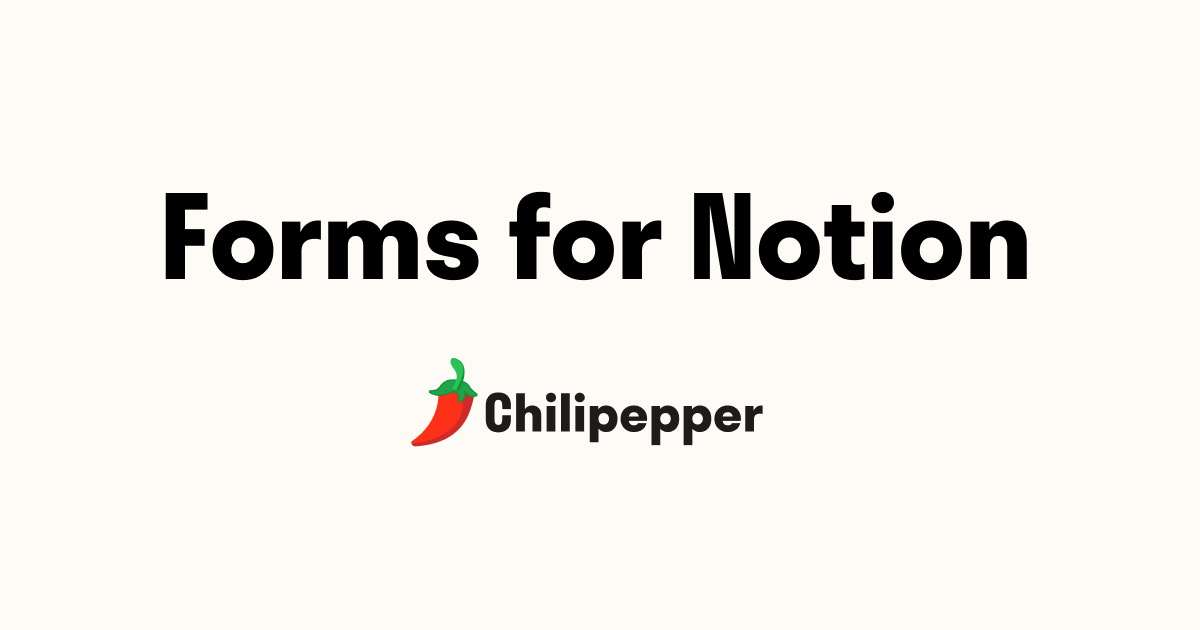 ---
Spin up new forms with the questions you need to ask. Support for text, selects, numbers and more!
Goes great on support pages so users can contact you. Perfect for a newsletter signup form on your Notion blog.
Easily add fields of all kinds. Customize the look and feel of your form while optimizing for use on Notion pages.